Twister Pro
A qualitative and durable switch for electric wheelchairs, which requires medium force. Can also function as a safety button for R-net or LiNX operated systems.
Product features
The Twister Pro is an Input Control System for a device to be operated by a push button with a 3.5 mm jack connection (e.g. electric wheelchair or AAC device). Medium activation force (75 gr) is required. There are mounting holes available so that the Twister Pro can be positioned at an ideal place for the user.
Available in 3 colors: black, red and green
Available with short (300 mm) and long (1500 mm) cable
Provides auditory and tactile feedback
Has a 3.5 mm mono jack connector
Requires an activation force of 75 gr and has an activation surface of 36 mm
Is IPx4 compatible (protected against splashing water)
Can be mounted with 2 M3 screws on a flat surface
Is tested for a maximum allowed force of 20 kg
To make sure that the Twister Pro maintains its functionality, regular cleaning is required.
This device is only intended to support auxiliary wheelchair functions.
Products
P030-11/12/13 Twister Pro (D36) 1500 mm
P030-21/22/23 Twister Pro (D36) 300 mm
All available in black, red and green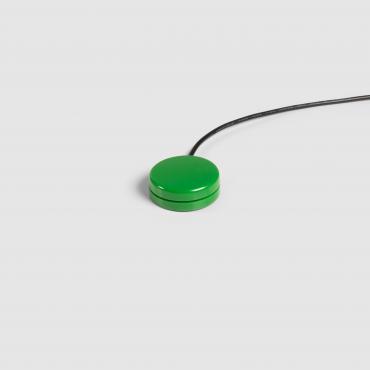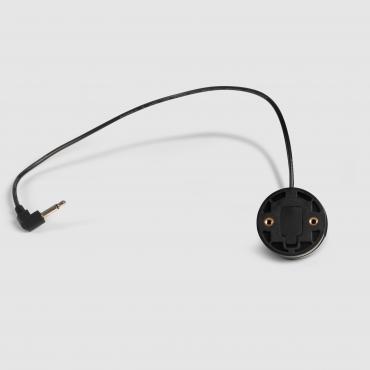 More information
Safety button
The Twister Pro can be used in a 'normally open' setting, but it can also function as a safety button for R-net or LiNX operated systems (ISO 7176:14 - 2008, §7.2.3.4 Leakage Current Test).  If you set the resistor values, the device can detect when the switch is disconnected or when the cable is in short circuit. This provides additional safety to the device as you can intervene before the wheelchair shows erratic behaviour or before the user has to find out in a potentially unsafe environment that his/her on/off switch isn't working anymore.